ACT 3 International
Singapore's leading Arts company for the young
ACT 3 International
Singapore's leading Arts company for the young
ACT 3 International
Singapore's leading Arts company for the young
For ages 7 months to 7 years
March Holiday Workshops 2018
This holiday, get yourself stuck in a spider's web and meet Charlotte the proud owner! As she weaves and spins her fascinating tales, get to know her animal friends as well – Wilbur the friendly pig, Fawn the brave girl and many more.
Read more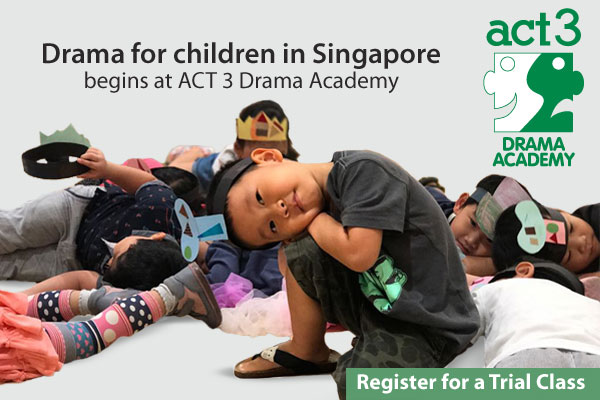 For ages 1½ to 15
Drama Classes
Jan 4 to March 18, 2018
Drama increases confidence, improves oral communication skills, and develops creativity.  Here at ACT 3 Drama Academy, we give our children many opportunities to explore with their imagination, play creatively, and empower them through Drama!
More Info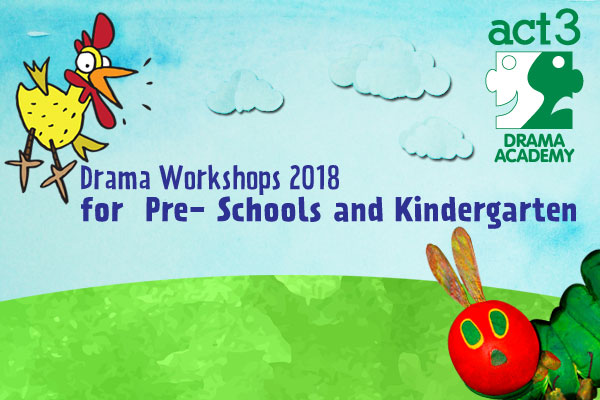 Drama Workshops
for Pre-Schools and Kindergartens
If you are a pre-school or kindergarten teacher planning a learning journey for your students, how about hopping on a Drama bus and taking a trip down to ACT 3 Drama Academy?
Read more
For ages 3 to 8
The Rainbow Fish
August 20 to 29, 2019
An Asian Premiere and in Singapore, the Rainbow Fish will enchant even the youngest child with his silver scales and heart of gold in this award-winning book about the beautiful fish who learned to share his most prized possession. Using the magic of black light, Mermaid Theatre of Nova Scotia will bring The Rainbow Fish to life with their amazing puppetry skills.
Ticket sales start May 1, 2018
Read more