Bring your students on a Theatrical Experience.  Beginning with a theatrical performance based on a classic piece of children's literature, your students will then continue on with an interactive one-hour Drama session where they will explore and delve further into the story, its themes and characters.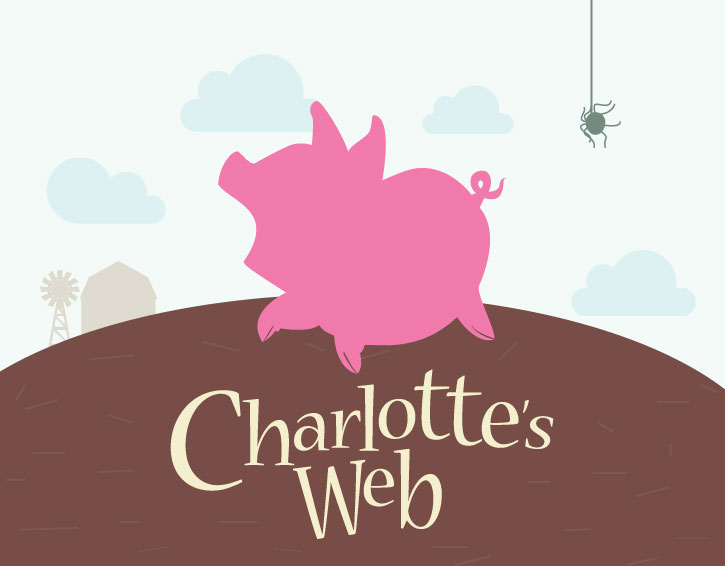 Charlotte's Web
By E.B. White
After a little girl saves Wilbur, the baby pig, from being slaughtered, he goes to live in a barnyard where he meets a spider named Charlotte and develops an unlikely friendship with her. When Wilbur grows up, again he is put up for slaughter. Not wanting to lose her newfound friend, Charlotte hatches a plan by spinning words in her cobweb praising Wilbur.
Written by acclaimed writer E. B. White, Charlotte's Web is an excellent and well-written narrative that will teach your students about friendship, love, life and death.
Dates
March 19 to May 12 2018
Age Group
7 to 12 years
Audience Capacity
80
Duration
1 hour 40 mins
Venue
ACT 3 Drama Academy
126 Cairnhill Road
ONE-TWO-SIX Cairnhill Arts Centre
S(229707)
James and the Giant Peach
By Roald Dahl
A young orphaned English boy, James, goes to live with his cruel and mean aunts. After meeting a stranger who hands him magical crocodile tongues, James accidentally drops them onto a peach tree which then produces a giant peach. Curious, James explores the inside and discovers seven giant talking garden insects which sets the eight new friends off on a worldly adventure of sorts!
Written by award winning author Roald Dahl, James and the Giant Peach is sure to get your students talking about friendship, hope and transformation.
Date
August 13 to Nov 16 2018
Age Group
7 to 12 years
Audience Capacity
80 for performance
20 children to 1 Drama Teacher
Duration
1 hour 40 mins
Venue
ACT 3 Drama Academy
126 Cairnhill Road
ONE-TWO-SIX Cairnhill Arts Centre
S(229707)