ACT 3 International
Singapore's leading Arts company for the young
ACT 3 International
Singapore's leading Arts company for the young
ACT 3 International
Singapore's leading Arts company for the young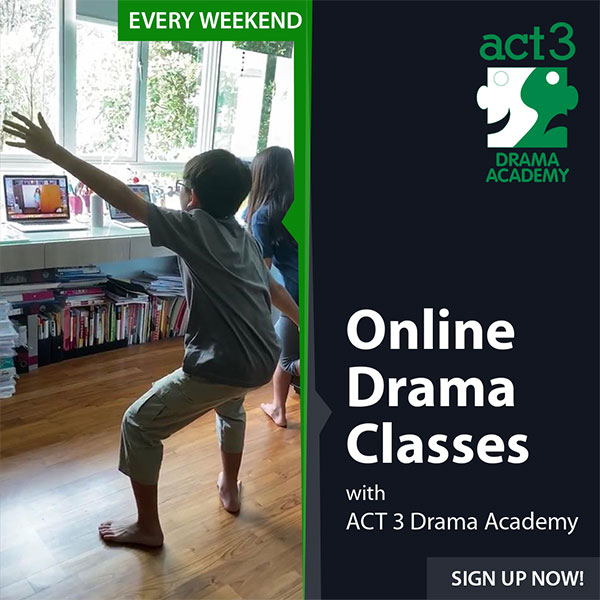 For ages 3 to 8 years
Facebook Live 2020 August Interactive Storytelling
Join us on Saturdays at 10:30am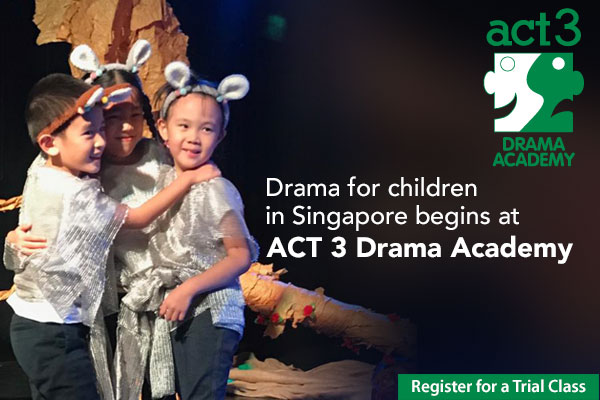 For ages 1½ to 15
Drama Classes
New Term Starts July 4, 2020
Drama increases confidence, improves oral communication skills, and develops creativity.  Here at ACT 3 Drama Academy, we give our children many opportunities to explore with their imagination, play creatively, and empower them through Drama!
Read More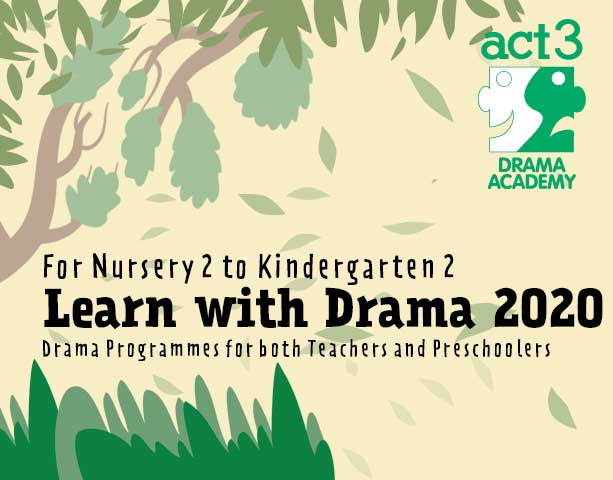 For Pre-Schools and Kindergartens
Learn with Drama! 2020
Three very highly engaging Drama Programmes for Teachers and Preschoolers!At ACT 3 Drama Academy, the essence of all our programmes is the full and complete engagement of the child, developing in them the important skills needed to nurture themselves physically, emotionally and socially.
Read more
For Primary 1 to 6
and Secondary 1 & 2
Arts Education 2020
We conduct workshops for teachers to incorporate drama into their lessons, guide children to build confidence in speaking and performing in our long-term Drama programmes, and even provide school level excursions to expose the young to theatre productions based on high-quality children's literature.
Read more