Drama for children in Singapore…begins at  ACT 3 Drama Academy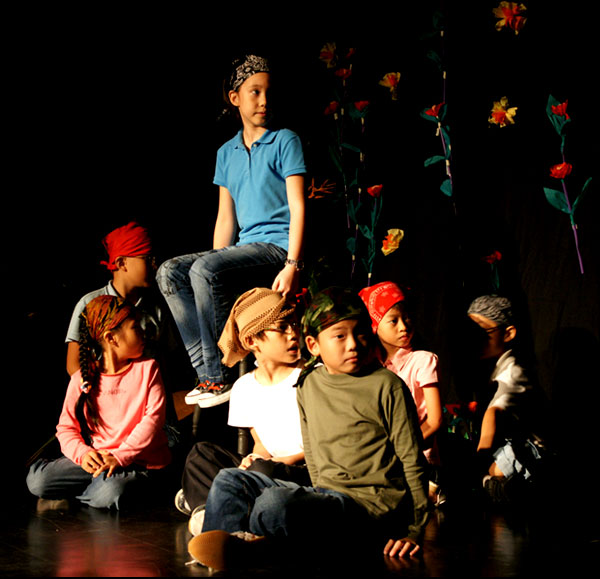 Fee Structure
Term Fee for 10 weekly sessions
$310 for ages 18 months to 11 years
$450 for ages 12 years to teens
Terms and conditions
At ACT 3 Drama Academy, we open up worlds and start children on a journey of self-awareness, confidence and growth.
Active, participatory and aesthetically rewarding, our Drama programmes for children and young people are sensitive to the artistic potential, emotional maturity and intellectual development of the very young from 18 months to teens who are eager to find their voice and contribute their ideas.
We encourage children of all ages to be versatile, to think on their feet and not be afraid to experiment with novel ways of expressing and communicating thoughts and ideas.
We provide practical opportunities for children to learn through and about Drama, in an environment that is loving and flexible, never critical or pressurising.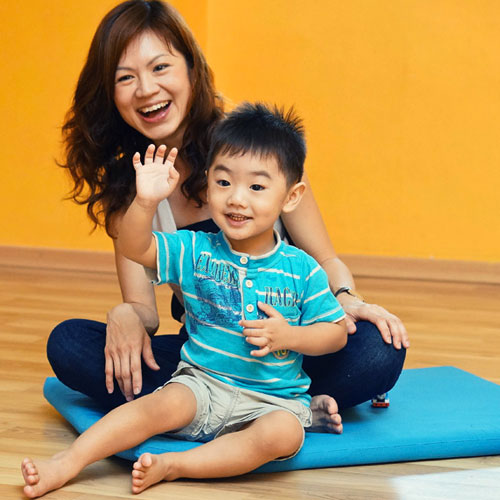 Drama for the very young
Ages 1.5 to 3
Drama can be experienced and enjoyed by even the very young, especially through structured dramatic play.
This is a parent and child class where parents are integral in the partnership of building positive learning journeys for this age group.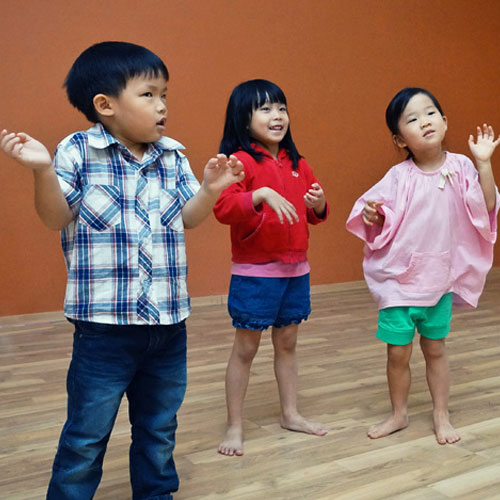 Drama for young children
Age groups 3s, 4/5s and 6/7s
As children become more aware of themselves and their environment, our program builds on their thinking skills and social interaction  development by using Drama principles and experiences.
Drama for older children
Age groups 8/9s, 10/11s and 12 to 15s
As children develop independence, we give them more opportunities to participate and be engaged in the theatrical, artistic and literary process of creating Drama.
Class Times at Cairnhill Arts Centre
Age Group
1.5 to 3 years old
3 years old

4/5 years old
6/7 years old
8/9 years old
10/11 years old

12 to teens

Thur
4:30pm*
4:30pm*
4:30pm*
Fri
10:30am*
10:30am*
4:00pm*
4:00pm*
4:00pm*
Sat
9:30am
9:30am
9:30am
10:45am
10:45am
10:45am
10:45am
12:00pm
12:00pm
12:00pm
12:00pm
3:00pm
3:00pm
3:00pm
3:00pm
2:00pm
2 hours
4:15pm
4:15pm
4:15pm
4:15pm
Sun
10:15am
10:15am
10:15am
10:15am
11:30am
11:30am
11:30am
11:30am
11:30am
2:45pm
2:45pm
2:45pm
4:00pm
4:00pm
4:00pm
*Schedule varies and may be subject to change.
Class Times at Oasis Terraces @ Punggol
| Age Group | 1.5 to 3 years old | 3 years old | 4/5 years old | 6/7 years old | 8/9 years old |
| --- | --- | --- | --- | --- | --- |
| Sat | | 11:30am | 12:45pm | 4:00pm | |
| | | | 2:45pm | | |
| | | | 5:15pm | | |
| Sun | | 3:00pm | 4:15pm | 5:30pm | 1:45pm |
Oasis Terraces @ Punggol
681 Punggol Drive
#05-04
S(820681)
In partnership with Kidz Education City
Term Schedule
Term
Term 1 of 2021
Term 2 of 2021
Term 3 of 2021
Term 4 of 2021
Thursday
25 March to
27 May
1 July to
2 September
16 September to
18 November
Friday
8 January to
19 March
26 March to
28 May
2 July to
3 September
17 September to
19 November
Saturday

2 January to
13 March
20 March to
29 May
3 July to
4 September
18 September to
20 November
Sunday

3 January to
14 March
21 March to
30 May
4 July to
5 September
29 September to
21 November
Each term has 10 weekly sessions
Duration of each session is 1 hour and 2 hours for teens
Children in the 1.5 to 3s class are each to be accompanied by a parent
If you are keen to explore using Drama based programmes to develop your child's confidence,
please call us at 67359986 or email us