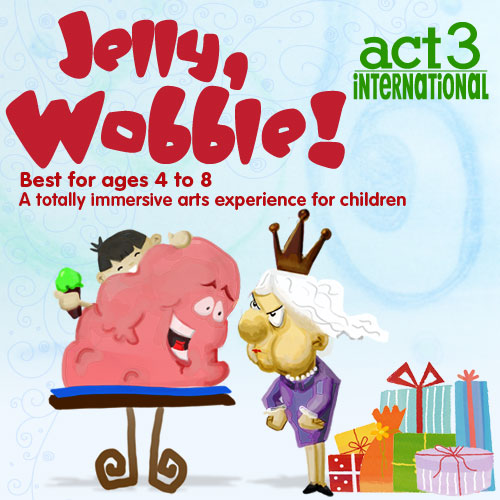 For ages 4 to 8
JELLY, WOBBLE!
30 May to 9 June 2015
A totally immersive arts experience for children
Inspired by the book, THE JELLY WHO WOULDN'T WOBBLE by Angela Mitchell, our arts experience workshop will have children enjoy a stupendously funny performance, then do Drama based on the story, make art, and dibble, dabble, and even wobble to discover personal expressiveness and creativity. Dramatic and visual arts professionals will work with your children in small groups.
All set to get wobbly?
Book now
Price
$35 per child
Time
10:30am to 12:30pm
3:30pm to 5:30pm
Duration
2 hours
Venue
At the ION ART Gallery, Level 4 ION Orchard
Registration
Book online with credit card
Book now
This is a drop-off workshop.
Children need to be dressed comfortably.
Parents are welcome to stay and watch the opening show of the workshop with their children for the first 20 minutes.