Bring your students on a Theatrical Experience.  Beginning with a theatrical performance based on a classic piece of children's literature, your students will then continue on with an interactive one-hour Drama session where they will explore and delve further into the story, its themes and characters.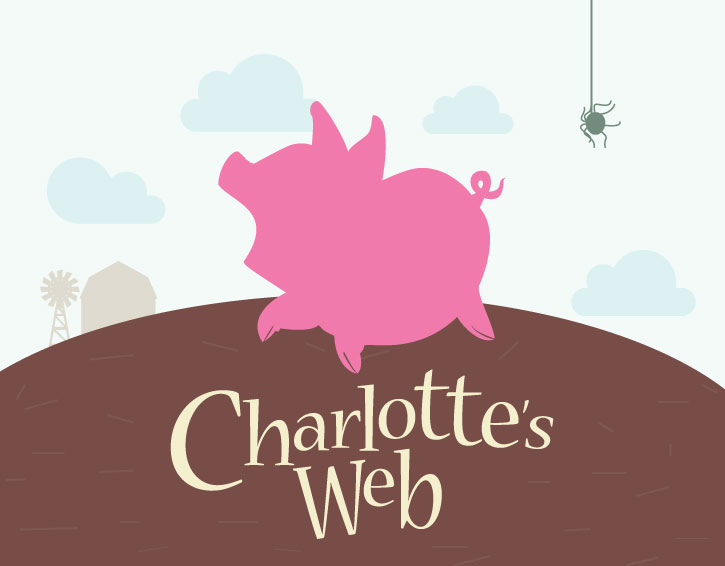 Charlotte's Web
By E.B. White
After a little girl saves Wilbur, the baby pig, from being slaughtered, he goes to live in a barnyard where he meets a spider named Charlotte and develops an unlikely friendship with her. When Wilbur grows up, again he is put up for slaughter. Not wanting to lose her newfound friend, Charlotte hatches a plan by spinning words in her cobweb praising Wilbur.
Written by acclaimed writer E. B. White, Charlotte's Web is an excellent and well-written narrative that will teach your students about friendship, love, life and death.
Dates
April 2 to May 18 2018
Age Group
Primary 1 to Primary 6
No. of Children Per Session
Minimum of 40
Maximum of 80
Duration
1 hour 30 mins
Venue
ACT 3 Theatre
126 Cairnhill Road
ONE-TWO-SIX Cairnhill Arts Centre
S(229707)
The Jungle Book
By Rudyard Kipling
After losing his whole family to the tiger Shere Khan, Mowgli, a little boy, is adopted by a pack of wolves and makes a new friend and teacher in Baloo the bear. As he experiences the jungle through a number of adventures, he learns about the laws of nature – both the wonders and the dangers of it.
This well-loved tale by famed writer Rudyard Kipling will get your students thinking and talking about courage, survival and self-discovery.
Dates
August 13 to August 31; October 22 to November 9 2018
Age Group
Primary 1 to Primary 6
No. of Children Per Session
Minimum of 40
Maximum of 80
Duration
1 hour 30 mins
Venue
ACT 3 Theatre
126 Cairnhill Road
ONE-TWO-SIX Cairnhill Arts Centre
S(229707)