A leading provider of ARTS for children, our school programmes are created for the child's learning journey and his development. We conduct workshops for teachers to incorporate drama into their lessons, guide children to build confidence in speaking and performing in our long-term Drama programmes, and even provide school level excursions to expose the young to theatre productions based on high-quality children's literature.
Take your students on an impactful learning journey of self-discovery, exploration and thinking critically. Our unique Two in One programme with a Show and Drama Workshop is inspired by high quality classic Literature.
You and your students will begin the journey by watching a 30-minute theatrical performance. Right after, with the story fresh in their minds, your students will further this experience with a 60-minute session where they will unpack the story and flesh out the scenes. They will also discuss and share their perspectives, working together to explore and question thoughts and intentions.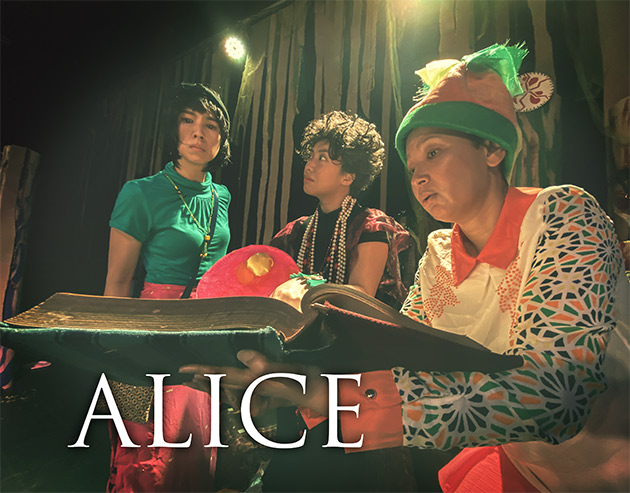 Alice
Inspired by Alice's Adventures in Wonderland
by Lewis Carroll
Alice is about a young girl trying to make sense of who she is in a distorted world that is filled with challenges and riddles that confuse her. With strange new rules constantly being thrown at her in Wonderland, Alice goes on a quest to find different ways to understand her own identity and self perception. Mirroring the real world with life's many surprises and mysteries, your students will be challenged to understand who they are and where they belong.
This programme is eligible under the Tote Board Arts Grant subsidy.
Dates
February 24 to March 13, 2020
March 23 to May 29, 2020
June 29 to September 3, 2020
September 14 to November 20, 2020
Age Groups
Primary 1 to Primary 6
Secondary 1 & Secondary 2
No. of Students Per Session
Minimum of 40
Maximum of 120
Duration
1 hour 30 mins
Venue
ACT 3 Theatre
126 Cairnhill Road
ONE-TWO-SIX Cairnhill Arts Centre
S(229707)
Fee
$28 per student
$15 for each additional teacher/adult (For entry to performance only)
Discount
1 Teacher comes free for every 20 Students
To Book
Call  6735 9986 or
email to act3int@act3international.com.sg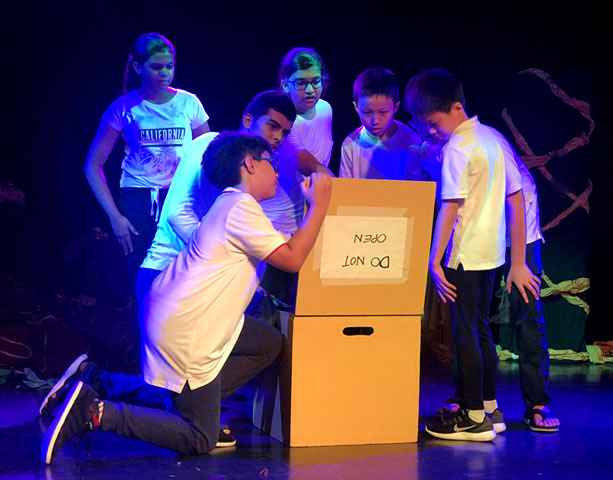 Drama Programmes at Your School
We offer programmes that get into the heart of developing life skills. We believe in both the process and the product, and focus on cultivating creative thinking, problem solving and teamwork. Our approach is to give students the space to express themselves confidently in different and challenging situations, use their imagination, to create and achieve something they can be proud of, for life.
Every school has different requirements and our programmes can be customised for every need to meet your school's desired outcomes and goals. We hope to offer a partnership that is based on giving our young the best learning experience using Drama.
Our programmes are eligible for the Tote Board Arts Grant subsidy.
For more information, Call ACT 3 International at 6735 9986 or
email us at act3int@act3international.com.sg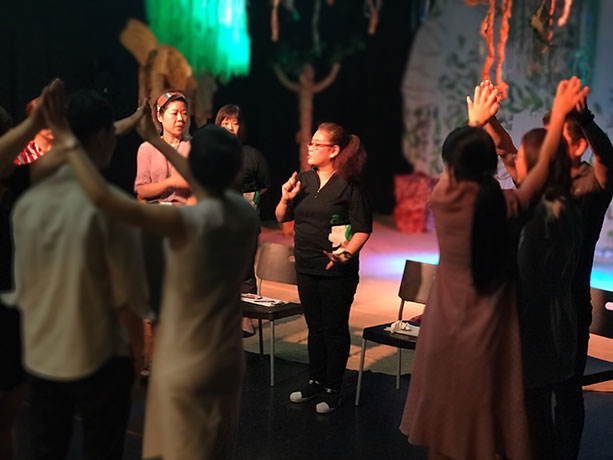 Drama Workshops for Teachers
Uniquely created just for teachers and educators, our workshops will equip you with some of the drama tools and conventions that you can bring into your classroom teaching effectively. The use of drama in education breaks down the monotony of learning through conventional methods, making learning interactive, experiential and engaging.
Using a hands-on approach, we will share with you the various methodologies/strategies that you can adopt to align to your lesson plans and the curriculum. You will understand how these tools can be easily adopted in any lesson and in turn, your students will benefit from the learning experience that is made more hands-on, relaxed, fun and yet enriching.
For more information, Call ACT 3 International at 6735 9986 or
email us at act3int@act3international.com.sg