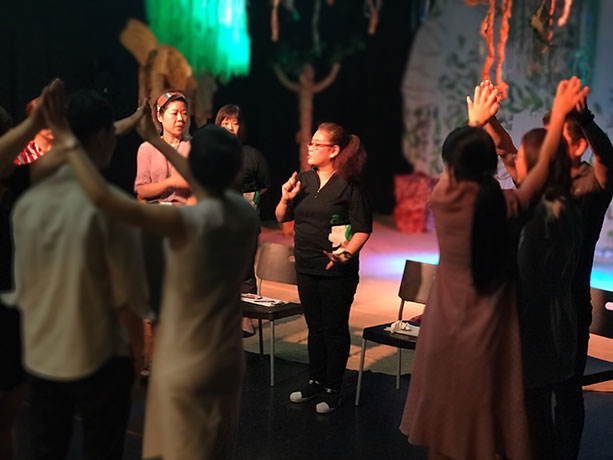 Drama Workshops for Teachers
Uniquely created just for teachers and educators, our workshops will equip you with some of the drama tools and conventions that you can bring into your classroom teaching effectively. The use of drama in education breaks down the monotony of learning through conventional methods, making learning interactive, experiential and engaging.
Using a hands-on approach, we will share with you the various methodologies/strategies that you can adopt to align to your lesson plans and the curriculum. You will understand how these tools can be easily adopted in any lesson and in turn, your students will benefit from the learning experience that is made more hands-on, relaxed, fun and yet enriching.
For more information, Call ACT 3 International at 6735 9986 or
email us at act3int@act3international.com.sg
Schools We have Conducted Teachers Workshops:
Star Learners Child Care • MOE Kindergarten @ Pei Tong • PAP Community Foundation • West Cluster Primary Schools Teachers • Presbyterian High School • Jing Shan Primary School • Xinmin Primary School • West View Primary School • Temasek Primary School • Jiemin Primary School • Kong Hwa School • Clementi Primary School • Wellington Primary School • Maha Bodhi School • Mayflower Secondary School • Telok Kurau Primary School • Si Ling Primary School • Maha Bodhi School • CHIJ (Katong) Primary