Have you ever wondered what our beautiful ocean looks like? Would you like to experience what Mother Nature has given us?

Join Tony Rice in 2-hour workshops and create with our eclectic art maker to make beautiful art pieces that will be a part of the exhibition.
We all know that the ocean has many different forms of marine life living together harmoniously. Whales, together with sea turtles, dolphins and fish making their way through a maze of sea plants. Just imagine if you were one of them. The ocean would be your home. How would you feel if your home was invaded by an intruder? An intruder otherwise known as plastics.

As a result of plastics in the ocean, 100,000 marine animals die every year.

What can we do to eliminate this intruder?

Tony will guide and work alongside your children as they embark on this visual arts journey into the world of the deep blue ocean through their fun but meaningful art making together.
Up to 80% of rubbish in the ocean comes straight from drains, rivers and beaches.

Most of them are plastics.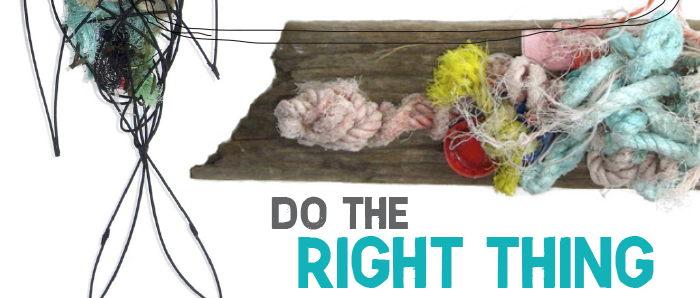 | | |
| --- | --- |
| | empower your children and help rid the ocean of plastics! |

Dates :

December 6 to 12, 2013

Times :

10:30am to 12:30pm or 4pm to 6pm

Venue :

Ion Art Gallery
Level 4, Ion Orchard

For ages 4 to 12 years
$30 per child

This is a drop-off workshop.
Accompanying adults are to drop-off their children and return 10 minutes before the session ends.

Tony Rice is an Australian artist for more than 30 years. He has won a number of awards and accolations throughout his career. In recent years, Tony has found a new medium and a new concern in plastics polluting our beautiful oceans. By creating sculptures of marine life with a skeletal appearance and an internal digestive system made up entirely of plastics that he has collected from beaches, Tony wants to impart the message that plastics not only pollute but kill our oceans. Tony believes in impacting children's minds through the creation of art.
For more information, call ACT 3 International 6735 9986

www.act3international.com.sg
ACT 3 INTERNATIONAL 126 Cairnhill Road ONE-TWO-SIX CAIRNHILL ARTS CENTRE S229707
Tel: 6735 9986 Fax: 6736 1196 Email: act3int@act3international.com.sg