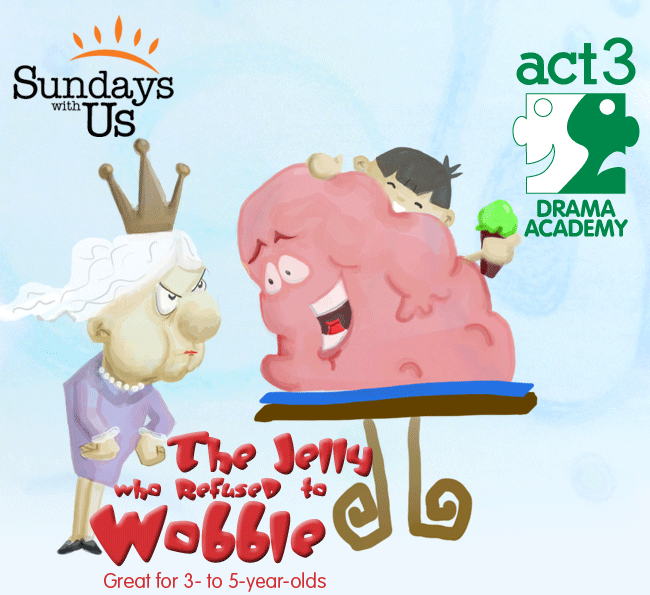 Come spend your Sunday with the stubborn jelly who insists on not being eaten! A jelly who doesn't want to be eaten? Yes!

Inspired by the comical picture book The Jelly That Wouldn't Wobble by Angela Mitchell, meet spoilt, bratty Princess Lolly who demands to eat a BIG bowl of wobbly jelly on her 89th birthday. However, when she gets a hard-headed jelly with a mind of its own, the princess rants and raves demanding for a solution. Will her Highness get what she wants?

A unique 1.5 hour workshop complete with movement, creativity, tons of imagination and not forgetting language and vocabulary building skills, your child will embark on a fun, wobbly journey with Princess Lolly and her guests! Who knows? After this workshop, you might just want to have a bowl of wobbly jelly, without a mind of its own, of course!

So register now as places are limited.