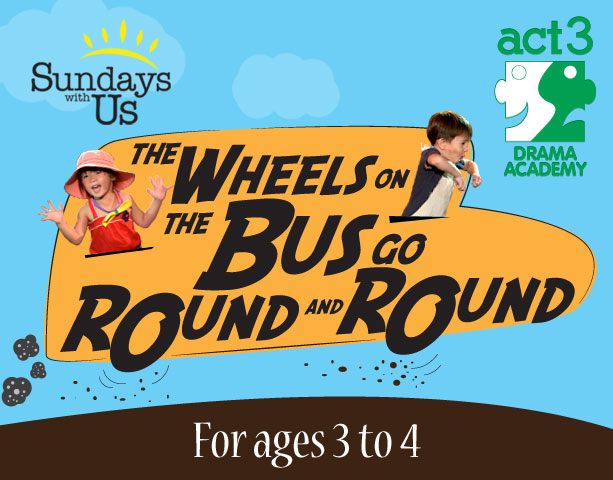 For ages 3 to 4 with Parent
The Wheels on the Bus…
February 21 or 28, 2016
… Go round and round, round and round, round and round…
So says this well-loved nursery rhyme.
This February, come join us at ACT 3 Drama Academy for a Sunday of motorised clinkering fun! This is a unique one-off parent and child Drama workshop complete with actions galore. You and your child will learn simple tools to imagine, create, move and sing along as you roam along the streets in the Big, Bright Bus. Right after that, build up your courage in an intimate presentation where your other half can watch what both of you achieved through this very fun workshop.
Book now
Workshop Fee
$75 for Parent and Child
Dates and Times
Sunday, February 21 or 28, 2016
10:30am to 12:30pm
Registration
Book online with credit card
Discount
10% if you register 2 children or more
Venue
ACT 3 Drama Academy
126 Cairnhill Road
ONE-TWO-SIX Cairnhill Arts Centre