Learn with Drama! 2020
for Pre-Schools and Kindergartens
Three very highly engaging Drama Programmes for Teachers and Preschoolers!
At ACT 3 Drama Academy, the essence of all our programmes is the full and complete engagement of the child, developing in them the important skills needed to nurture themselves physically, emotionally and socially.
Our one-off Drama Excursion Workshops are specially designed just for your preschoolers where creative play, focussed on a story, will set the ball rolling to them having a fun time dramatising and retelling their version confidently. We also have Term Drama programmes that can be held in your own centre, and a syllabus that has been carefully curated.
Not forgetting your Teachers, we also conduct workshops to equip them with tips and skills to enhance their teaching in the classrooms.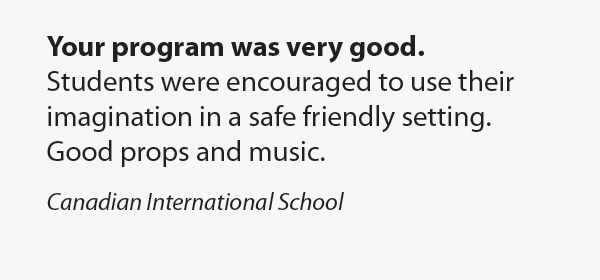 Three Bears
Inspired by Goldilocks and the Three Bears
Until December 31, 2020
Far away in the deep forest, Papa, Mama and Baby Bear live carefree lives free of human contact. But what happens when, one lovely sunny day, a young child invades their home and creates chaos?!
Our uniquely designed 90-minute workshop will begin with engaging Drama warm ups and activities, connected to the story, that will prepare and set your students to express themselves creatively and imaginatively. After a retelling of the twisted narrative, our Drama Teachers will encourage your students to use their bodies to move freely in the space and explore the different characters through the use of role play and their voice.
To top it all off, with the accompanying use of music, simple props and costumes, watch as your students step into the shoes of the bear family and teach Goldilocks a thing or two about truthfulness, responsibility and mutual respect for others.
Date
Until December 31, 2020

Age Group
Nursery 2 to Kindergarten 2
No. of children per class
Minimum of 20
Duration
60 minutes
Venue
Online via Zoom
Drama Programmes at Your School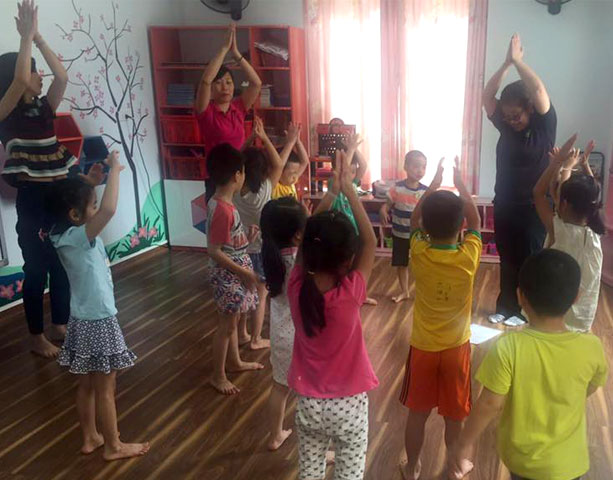 If you are thinking of paving the way and bringing Drama into your centre, our programmes might just be the ones for you! Specifically created and prepared for young children, our programmes will connect them to the performing arts and develop their learning through creativity, imagination and dramatic play.
Our Drama programmes will give your students the avenue to express themselves through their bodies, their minds and their voices. We can also produce and cater to a year-end finale performance for parents and friends.
With a mix of highly interactive activities set to music, songs and stories, your preschoolers will learn to develop confidence and build valuable concentration, listening and communication skills.
For more information, Call ACT 3 International at 6735 9986 or
email us at act3int@act3international.com.sg
Preschools we have worked with in 2018 & 2019
Agape Little Uni @ Clementi • Agape Little Uni @ Commonwealth • Brain Buttons Kindergarten • Church of the Holy Trinity Kindergarten • E-Bridge Pre-School @ Bukit Panjang Plaza • Kidz Kulture Schoolhouse • Little Paddington Preschool (Tanglin) • Little Paddington Preschool (Turf Club) • Mosaic Kindergarten • Pasir Panjang Hill Church Kindergarten • Sunflower Kiddy Star • Tots and Teddies • PCF Sparkletots Preschool @ Fengshan Blk 115 • PCF Sparkletots Preschool @ Fengshan Blk 184 • PCF Sparkletots Preschool @ Canberra Blk 413 • PCF Sparkletots Preschool @ Yew Tee • PCF Sparkletots Preschool @ Blk 4 Buona Vista • PCF Sparkletots Preschool @ Gambas Blk 115B • PCF Sparkletots Preschool @ Limbang Blk 567 • PCF Sparkletots Preschool @ Hougang Blk 452 Hougang • PCF Sparkletots Preschool @ Kaki Bukit 525 • PCF Sparkletots Preschool @ Nee Soon • My First Skool @ Holland Drive • MY World @ Hougang • MY World Preschool Ltd • MY World @ AMK Central
Teacher's Drama Workshops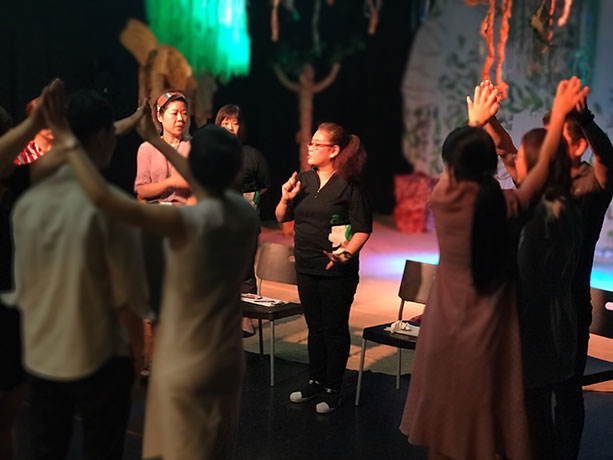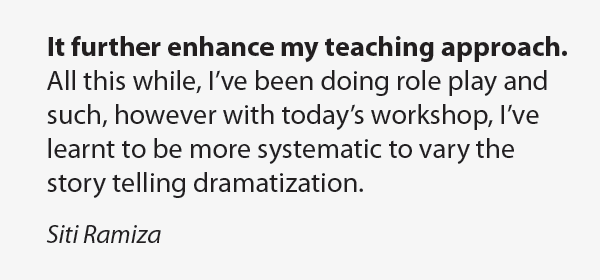 Looking to gear your teachers with the knowledge and know-how of using Drama in a classroom? Our workshops might just be what you need. Uniquely created just for teachers and educators of young children, our one-off workshops will equip you with basic tools that you can adopt into your own curriculum and storytelling sessions.
Using a hands-on approach, our Drama Teachers will share with you alternative ways to bring story books to life and demonstrate examples of how to use an interactive and visual approach in order to do that.
Also, try your hand at fun drama activities as you learn about Tableaux, Improvisation and Role Play, tools of the trade that can be easily incorporated into any lesson and push your students to create, explore and develop ideas using their bodies.
For more information, Call ACT 3 International at 6735 9986 or
email us at act3int@act3international.com.sg