One-off Drama Workshop Excursion
for Pre-Schools and Kindergartens
From July 4, 2022
Meg is a brilliant young boxitect, a special person that can create masterpieces out of cardboard boxes.
She is so talented that her mom decides to send her to Maker School where she excels at her craft. There, Meg meets Simone, another talented Boxitect, but instead of bonding, the two creators don't exactly get along. With the annual Maker Match approaching, the two Boxitects have to learn to put aside their differences and work together to create something truly wonderful.
Our specially crafted 90-minute class will combine the learning of language, drama, storytelling and STEM through imagination, creativity and design. Our Drama Teachers will encourage your students to be their own Boxitects and explore teamwork and collaboration to create their own engaging and exciting hands-on engineering feat with simple everyday items. Who knows? Through the power of imagination, you may just witness fantastic BOXITECT creations like never before!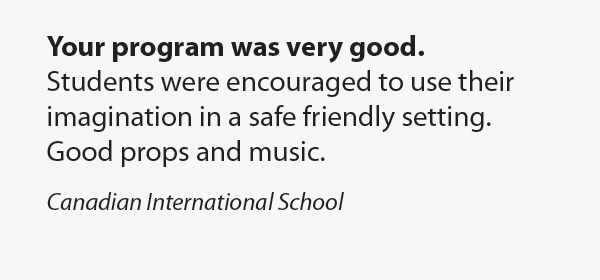 Date
From July 4, 2022

Age Group
Nursery 2 to Kindergarten 2
Duration
90 minutes
Venue
ACT 3 Drama Academy
126 Cairnhill Road
ONE-TWO-SIX Cairnhill Arts Centre
Singapore (229707)