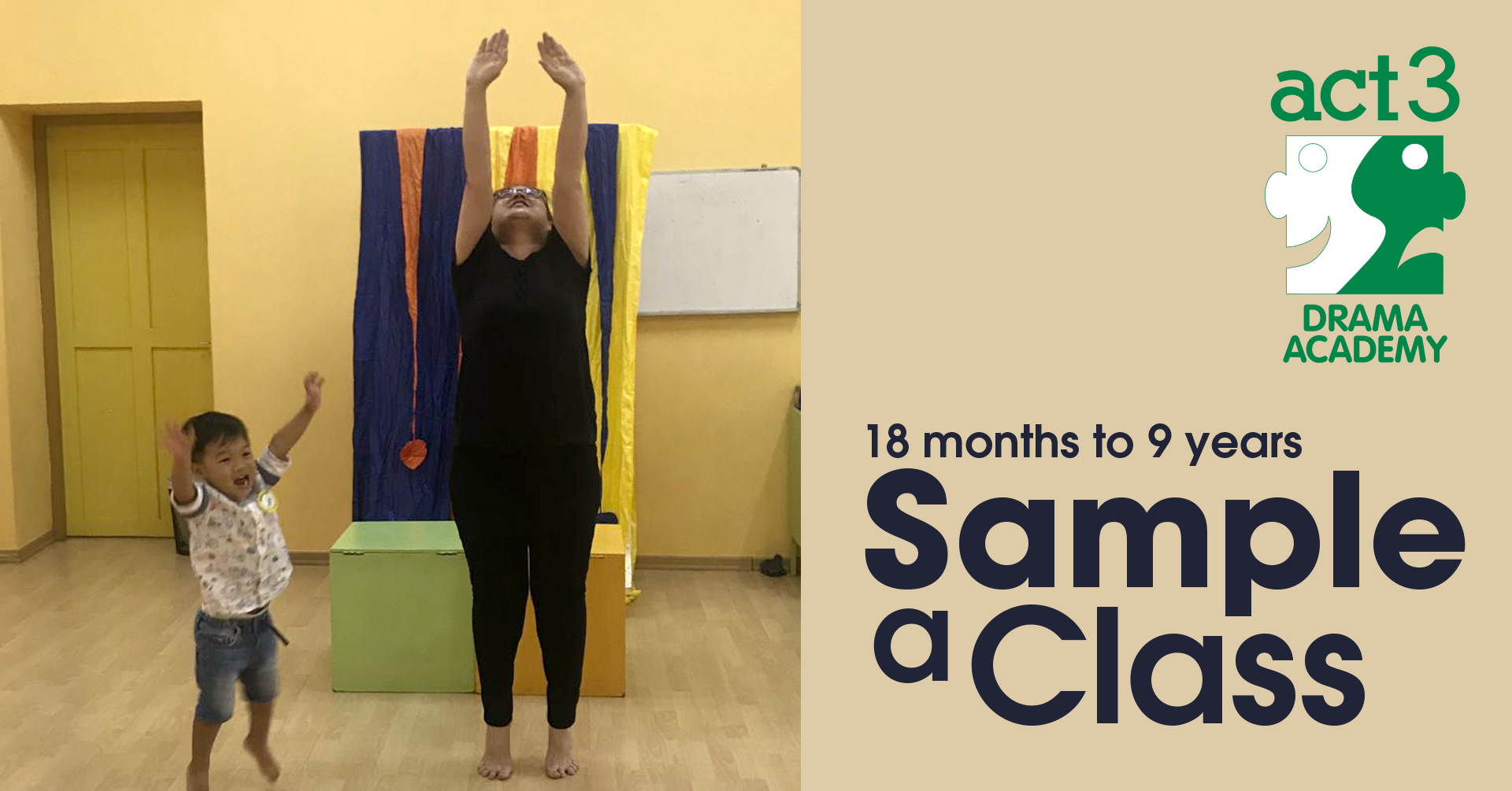 Parent & Child Drama Sample Classes
November 28 to December 6, 2020
Have you ever wanted to know what happens during a Drama lesson? Well, now you can with our sample class!
You will be invited to step inside our warm and inviting classrooms to experience the power of Drama for yourself. Furthermore, by watching our Drama teachers in action and being a part of that action, you will be pleasantly surprised to see that Drama is an ongoing adventure of imagination and fun, quietly but skillfully developing your child's self-awareness and self-growth.
Our drama programmes are carefully crafted with the child's physical, intellectual and emotional wellbeing in mind. Highly participatory in nature, each level is unique and exceptional with a strong focus on building confidence, creativity and imagination skills.
So don't wait! Register NOW and sample a spoonful of Drama.
REGISTER NOW
Dates
November 28 and 29
December 5 and 6
Duration
45 minutes
Venue
ACT 3 Drama Academy
126 Cairnhill Road
ONE-TWO-SIX Cairnhill Arts Centre
S(229707)